Online courses will be held by Zoom on Thursdays 6-7:30 PM MST

6 live interactive classes
Class size limited to six
Practice groups are offered to develop your skill
Tuition = $299
Bring-a-friend discount (full fee + 50% discount for friend)
Hold your space with $100 deposit

If you are unable to attend all classes, m

akeup sessions are available

This course is designed for those who are seeking to deepen their intuition through proven, experiential tools.  
There is nothing more thrilling than discovering that YOU have a vast, untapped reservoir of wisdom just waiting to be accessed.
In this 6-week online psychic development class, you will gain expertise in a variety of intuitive tools – there is no one-size-fits-all approach.  What you can count on is a high level of focused attention on you and your learning.
Classes are intentionally small (maximum of six) so that you benefit from an intimate setting with others like you.
In this course, you will learn to: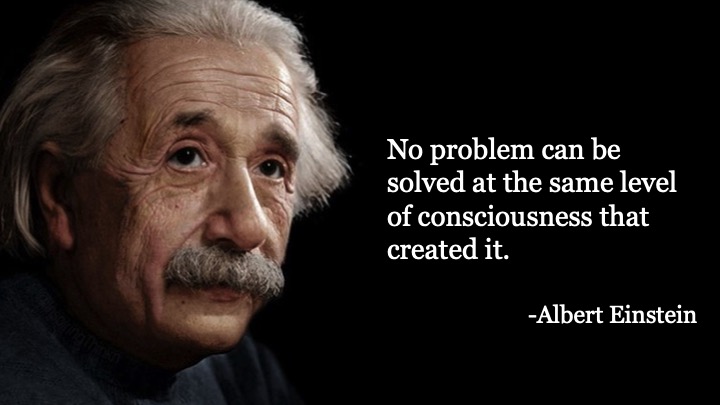 Be a part of a new global shift in consciousness. 
This course is designed for people who are open, willing, and curious about expanding their intuitive self. No previous experience is necessary, although some experience with mindfulness practices such as meditation can be helpful (but not necessary)!
You don't need to be a Master meditator, or a psychic guru to develop your intuition. 
It's innate in all of us . . . you have these gifts too!  
These six modules build upon each other to construct a robust curriculum of intuitive tools.  Built into each module are opportunities for practice, direct experience, and 1:1 guidance. 
What is intuition?
How do I know its voice?
Ego vs. intuition
Shadow beliefs
Stilling the mind
Interactive exercises and practice sessions
What is dreamtime?
What do my dreams have to tell me?
Embodied dreamwork and "re-dreaming"
Archetypal symbols in dreams
Interpretation vs. integration of dreams
1:1 dreamwork practice sessions
What does it mean to be psychic?
Taking the "woo" out of clairvoyance
How to tap into the psychic realm
Using your psychic abilities for practical applications
How to distinguish psychic voice from mental chatter
1:1 psychic practice sessions
What is Remote Viewing?
Why Remote Viewing is the ultimate realm of psychic capacity
Learning to successfully Remote View in one session
How to use Remote Viewing in everyday life
1:1 remote viewing practice sessions
What is shamanic journeying?
Nature-based elements of intuitive journeying
Ceremony & ritual in everyday life
Actively engage synchronicity and its power
1:1 shamanic journeying
How to apply intuition in decision-making
Integrate learning into your family, career, personal life
Synthesize information into a new paradigm of seeing the world
Walk away with an expanded capacity to bring your intuition into your life
I have a scheduling conflict and can't make some of the classes.  Should I still take the class?
Absolutely! All live classes are recorded, and I offer weekly office hours to bring you up to speed on the material you missed.
What if I find that this course isn't right for me?
I offer a full refund of the course fee if you decide, after the first class, this course isn't a fit. 
What can I expect as an outcome of the course?
If you are interested in the course, I suspect that you already know that you are naturally intuitive. And you are! 
However, sometimes we don't trust our intuition or know how to harness the power of our intuitive wisdom. 
This course offers simple, pragmatic tools that help you access your psychic center that, in turn, deepens your trust as you see it taking positive effect in your life.
Can I take this course with a friend or my partner?
Uncovering your intuitive awareness can be a vulnerable process for many. Having loved ones in class can be a supportive and enriching experience!   
Having said that, this is an inner-focused process and it is important that you are free from distraction. It's entirely up to you, but let's chat if you have concerns or questions.
Why do you teach different modalities?
This course gives you exposure to an array of tools that can be used to tap into your intuition and subconscious. You can think of it as different doors all opening to the same vast room of wisdom. And while these portals all lead to the same place, you may find a particular affinity or attraction to one tool over another. This course gives you a taste of the power of each tool, allowing you to be more informed about where to go deeper.
I am an intuitive guide and teacher.
With decades of experience in nonprofit leadership and teaching, I offer clients a unique blend of left-brain analytical skills with my gifts of clairvoyance, remote viewing, dreamwork, and heart-centered guiding.
I have an MBA from UC Berkeley and worked for a number of nonprofits in leadership positions as well as served in public office, owned my own businesses, and consulted to a variety of businesses, nonprofits, and governmental agencies.
I received training from Paul Smith, Ph.D., Major US Army (ret.) of the renowned Stargate military remote viewing program.  I have also trained with Debra Katz, Ph.D., of the International School of Clairvoyance, and Don Oscar Miro-Quesada, Ph.D., psychotherapist and Peruvian shaman.
I have called the Rocky Mountains home for most of my adult life. I currently live outside of Denver, Colorado with my husband Chris and numerous critters.